About Certitude Finance Group
Certitude Finance Group is a premium mortgage broker and financial services company.
Expert advice, personalised service
Certitude is a premium mortgage broker and financial services company. We specialise in new loans and refinancing for homes and other lifestyle loans. We can help clients from all across Australia with online applications.
With access to so many banks and lenders, Certitude is positioned to connect you with the right lender for your situation.
At Certitude Financial Group you'll find experienced, dedicated mortgage & finance brokers ready to partner with you to help you achieve your financial goals.
Led by owner and company director Robert Carmichael
Certitude has grown out of a desire to support Australians through the key financial decisions that become milestones in their lives. At 22 years of age, Robert experienced first-hand the difference a good mortgage broker can make during the home buying process.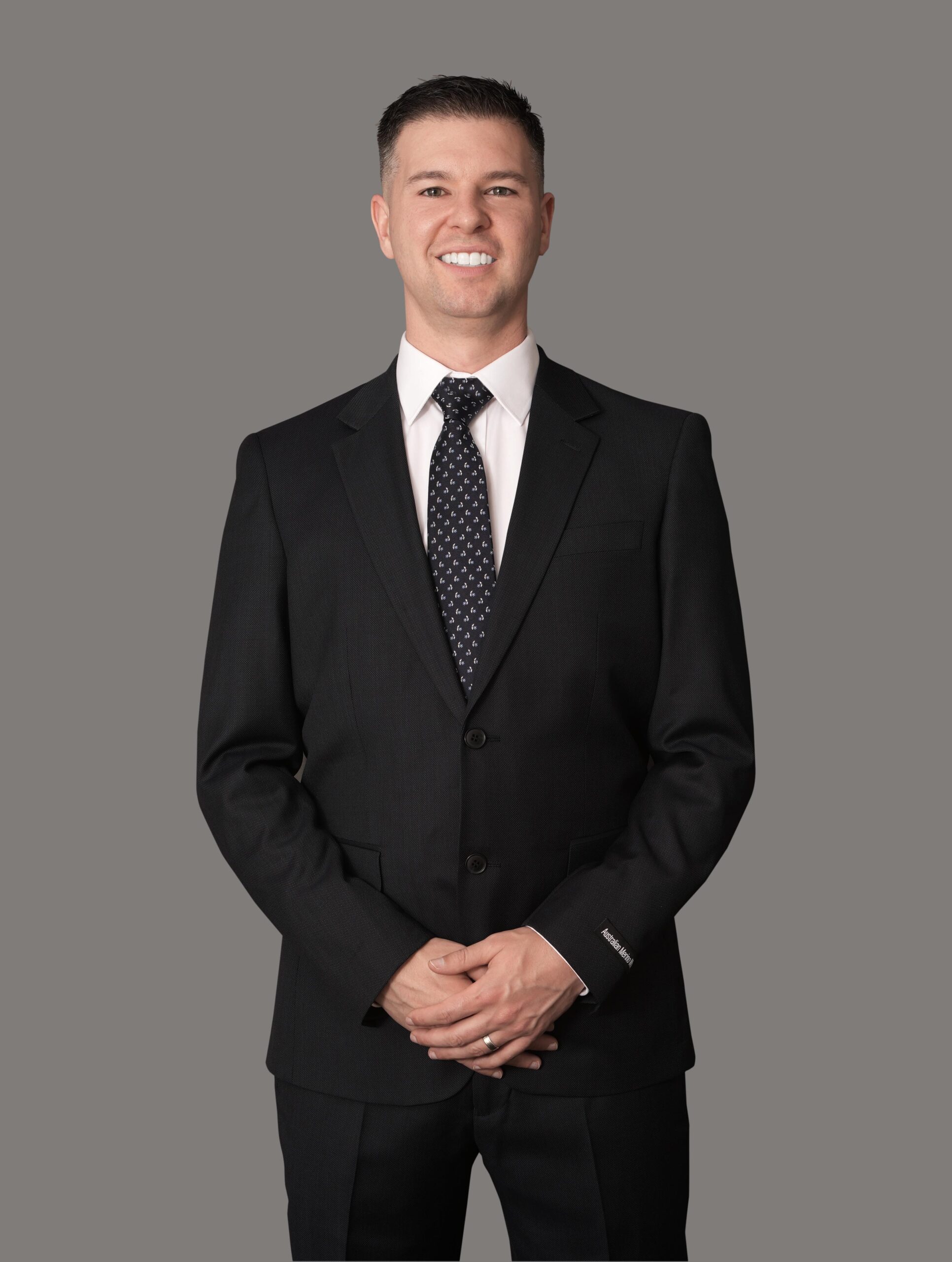 Welcome to my world of mortgage finance, where experience meets enthusiasm. My journey in this industry was sparked by a personal experience that reshaped our outlook on home ownership and mortgage brokerage.
At the young age of 22, my wife and I were intensely focused on saving and realizing our dream of purchasing a home. We took the bold step of purchasing land and engaging a builder. It all seemed like a dream come true, until unexpected challenges emerged. There was a major issue with the land, and later, a series of complications arose with the builder. Suddenly, the dream of completing our house hung in the balance, and the stress was nothing short of overwhelming.
We notified our Mortgage Broker. He not only introduced us to people who could help us secure a different block of land but secured a loan for us when we thought the banks would surely decline. He also played a pivotal role in navigating the complex challenges that we had as young inexperienced home buyers. With his sound advice, patient guidance, and the ability to explain complex financial matters in a way we could grasp, he made all the difference in what was once a tumultuous house-building experience for our young family.
This transformative encounter with our own mortgage broker ignited a fire within me. It set me on a path to become a mortgage broker myself, driven by the aspiration to become as knowledgeable and versatile in the industry as possible. I was determined to provide the same level of support and guidance that had made a world of difference to my wife and I as we navigated this challenging chapter in our lives.
Today, as the director of Certitude Finance Group, and an experienced mortgage broker, I am confident in the impact I can make on my clients during what can sometimes be a highly stressful time. My goal is to always be as supportive, informative, and instrumental as our mortgage broker was to us. My journey, fuelled by personal experience, a  passion for helping others to not only have home ownership but also to create wealth has led me here, ready to guide you and your loved ones toward your own financial dreams.
Robert Chelva
Finance Broker
READ MORE
M: 0401 590 933
E: robert.chelva@certitudefinance.com.au

Robert is not your typical mortgage broker, having worked in Sales & Marketing serving B2B industries before joining the finance broking profession. With a fresh start in a dynamic industry, his determination, innate competitiveness and negotiation skills derived from his previous 'life' experience has prepared him when it comes to understanding clients' needs, concerns and specific challenges.

He desires to serve first home buyers, investors and families looking to upsize. As an avid listener, he has the ability to ask pointed questions and cut through all the issues so he can work out not just what his clients want, but what they need. Attention to detail, being organised and knowing the outcome clients want are all part of making that happen. And, as a determined goal setter himself, Bob says it's great to see and contribute to people reaching the achievements and dreams they set themselves.
Phil Briese
Finance Broker
READ MORE
Phil has developed legendary status in the Residential Mortgage industry having loyally served as a Home Loan Specialist at the Commonwealth Bank for more than 18 years. Phil brings to Certitude Financial Group a wealth of Mortgage Broking experience having served across a diverse range of Clients for their home financing needs. Phil is well versed with structuring complex loan deals to provide the perfect solution for his customers financing needs.

Phil has an outstanding ability to engage with his Clients to understand their specific needs and issues which has resulted in frequent repeat Clients and numerous referrals. His approachable and patient manner gives him the ability to make his Clients feel comfortable in taking on the challenges of the loan financing journey.

Outside work, Phil is in the leadership team of his Church and serves on various community initiatives. Phil loves all forms of sport from being a cricket tragic to supporting Melbourne Storm in the NRL and Leicester FC in the EPL.
Anyang Ayuen
Finance Broker
READ MORE
Meet Anyang, a valued member of the Certitude team. With years of international experience in the finance and banking industry, Anyang holds a Bachelor's Degree in Accounting and Applied Finance, along with a Diploma in Finance and Mortgage Brokerage Management.

Anyang's passion lies in unravelling complex financial structures.

His warm, compassionate demeanour, coupled with his ability to make the process both calming and enjoyable, ensures a stress-free experience for our clients.

He is wholeheartedly committed to the well-being of our clients, dedicating his time to help them achieve their property ownership and investment goals.
Fadi Guirguis
Finance Broker
READ MORE
Meet Fadi, our asset finance specialist, whose passion knows no bounds when it comes to securing the funding you need for cars, trucks, business machinery, personal loans, or anything that doesn't fit the typical home loan mold. Fadi thrives on helping you bring your financial goals to life.

Fadi's commitment to exceptional service is unwavering, and he takes pride in delivering both speed and precision. He understands that time is of the essence, and he works diligently to ensure your finance needs are met promptly without compromising accuracy.

With a background as a self-employed accountant, Fadi possesses a unique insight into both business financials and individual financial requirements. His extensive experience in finance and business makes him the perfect ally to navigate the complexities of asset finance. When you choose Fadi, you're choosing a partner who truly understands your needs. With his wealth of knowledge and dedication, Fadi is well-equipped to assist you in achieving your financial objectives, no matter how unique they may be.
Bradley Morgan
Finance Broker
READ MORE
Meet Bradley, our dedicated mortgage broker, known for his unwavering commitment to customer service and an exceptional attention to detail. With a genuine passion for ensuring his clients are well taken care of, Bradley goes above and beyond to make your mortgage journey as smooth as possible.

Bradley's love for detail means no stone is left unturned when it comes to securing the best mortgage solution for you. He believes that personalized service is the cornerstone of a successful client-broker relationship, and he takes pride in providing the highest level of care.

With Bradley by your side, you can rest assured that your financial goals are his top priority. He's not just your mortgage broker; he's your advocate, your guide, and your trusted partner on your path to financial success.
Certitude Financial Group is here to help you with life's big financial decisions.
Get in touch today, and see how a personal mortgage or finance broker can partner with you.